Another snowy day here in Halifax. I feel like we've gotten dumped on the past two weeks. I actually like snow - but only if I don't have anywhere to go. I'm off today, but I have a doctor's appointment this afternoon that I've already postponed once. Hopefully by lunch time the plows will have been out and about and the driving won't be too bad.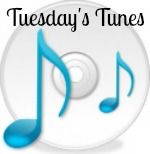 I know I said for Tunes Tuesday this week I'd bring you a new song, and I kind of am... This version of
True Colours
was released on November 12, 2012 - the start of "National Bullying Awareness Week" in Canada. It features a number of Canadian performers. 100% of the proceeds for an iTunes purchase of
True Colours
will go to
Kids Help Phone
.
When I was in 6th grade I was bullied at school. Luckily, I had an amazing family and friends from my ringette team to get me through. It sucked (it sucked a lot) but it was nothing like what kids and teens experience now. And, what's even worse, is that as I look back at 8th and 9th grade I realize
I
was the bully. We had one girl in our class that we totally alienated. We had 16 people in our class, and most weekends there were 15 of us in my parents basement. It makes me cringe when I think about it. I'm sorry Emma.