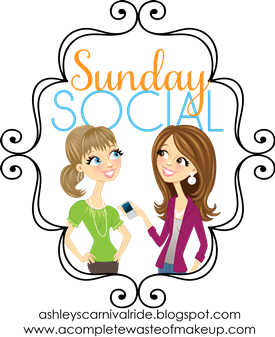 1. What is your favorite Social Media outlet?
I am a Facebook addict and I freely admit it. Jonathan hates it and keeps saying he's going to delete his account but I won't let him. I recently started using Twitter a little more as well.
2. Do you subscribe to any daily news reads? If so which ones?
I don't subscribe to any. I follow a local paper on Twitter but that's about it.
3. Favorite Magazine to have by the pool?
I'm not a magazine lover. I'd rather have my Kobo loaded up with a trashy romance when I'm by the pool.
4. Favorite summertime song?
I'm not sure about my favourite "summer song" but the song I find myself turning up and singing along to right now is
Here's to Never Growing Up
by Avril Lavigne. When we're hanging out on the patio or by the pool I generally like to listen to the stuff I listened to in high school, there's no one song that really says SUMMER to me.
5. Best Summer concert you've been to?
For years my friend Beth and I headed to PEI for the Charlottetown Festival of Lights concerts. We saw a bunch of great bands, from Lifehouse to 3 Days Grace to Hedley. Collectively they're all my favourite summer concert.
Hope you're having a great weekend!