Dear work, Today was not a good day. In fact, this hasn't been a very good week. I would really like tomorrow to be a better day please. Dear Steve Berry, Thanks for writing books hubby and I both enjoy. I can't put down The Columbus Affair and I can't wait to pass it on to Jonathan to read. Dear Battered Fish restaurant, I'm so glad you opened up in our neighbourhood. Best fish and chips EVER. Dear Daisy, You are a super cute little beagle and I adore you. But please stop pooing in the house. I know it's cold out, but it's really no excuse. Dear new camera, I wish we had more opportunities to play together. I can't wait until the weather warms up so we can go on some adventures with Daisy and Jonathan.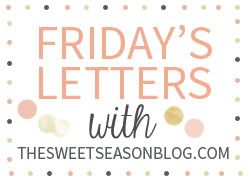 So, my cooking supper streak ended tonight. I was tired and cranky so I made hubby go pick up some fish and chips for us. I'm starting a "Biggest Loser" challenge at work on Monday so I figured I'd better get it in now. The prize is only $100, but I want it!
Have a great weekend!