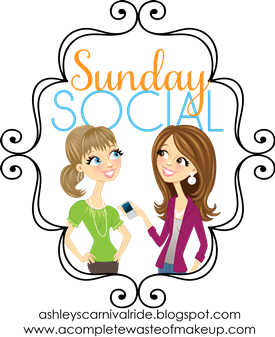 Last week totally flew by but this week dragged on forever. I think it's because as of 4:30pm yesterday I am officially on vacation. Eight whole days with no plans and no where I have to be. It's going to be magical.
1. What was your biggest middle school fashion mistake? Everything. I can't pick just one thing, I was so not the least bit fashionable in junior high. I wish I could find pictures, but there weren't digital cameras in those days.
2. Who were your best friends in high school? Pics? My best friends were Jenn, Lauren and Kerry. There are still my three best friends. I stood in Jenn and Lauren's weddings, and they all stood in mine. (Kerry's not married yet, but it's coming!)
3. What was a typical weekend like for you in high school? I worked, played ringette, and hung out with the girls. Lauren got her license as soon as possible so we used to cruise around in her mom's car.
4. Did you have any boyfriends/girlfriends? Tell us about that. I got my first real boyfriend in early June of my grade 12 year. He was a friend of a friend we went to a different high school. We dated all summer and split up just before Thanksgiving. I actually broke up with him. I was devastated at the time, but I know now that I made the right decision.
5. Did you have any secret codes with your friends? Spill your secrets! We didn't have any secret codes, though we did give boys nick names.
6. If you could relive one day/moment/experience from middle school or high school, what would it be? Prom. Hands down. I know it's probably pretty cliche, but it's true.